What's New for SnowCheck?
SnowCheck is a program every spring for new model year Timbersleds. Through the SnowCheck pre-order program, certain new Timbersleds are available with exclusive options, colors, and other features.
Climb the steepest mountains in the deepest snow with the industry's first 3" track. The backcountry terrain capability of the 3" track changes the game. The Timbersled RIOT 3 provides ultimate performance in the deepest snow conditions while delivering RIOT fun factor.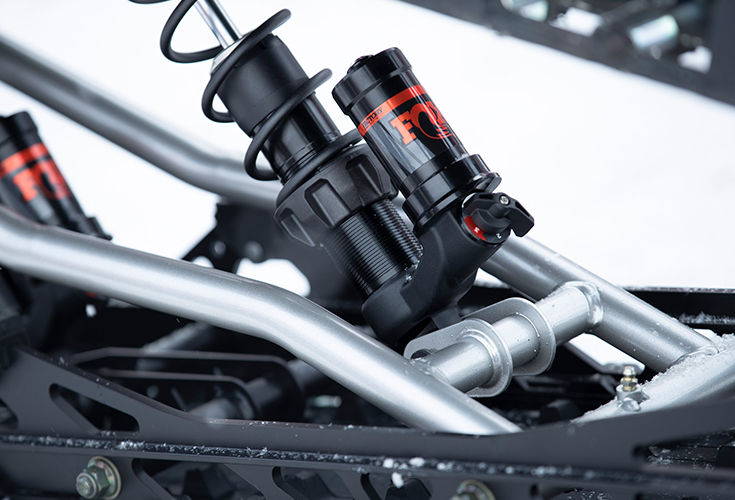 Industry Leading Suspension
All-New FOX QS3® IBP Shocks
The all-new IBP QS3 shocks from FOX Racing set the standard for snow bike performance. The Internal Bypass (IBP) design is position sensitive, reacting to where the shock is in the stroke. This position sensitivity delivers a smooth ride over stutter bumps and rough terrain, while maintaining bottom out resistance for bit hits and drops.
Unbeatable Agility and Confidence

S-Package Suspension available on All Models
For 2022, the S-package suspension, and it's 3" lower seat height, is available on all models. With a 3" lower seat height, the S-package enables the rider to dominate the powder with ease and agility.